Office Representative - State Farm Agent Team Member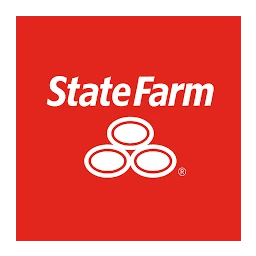 State Farm, Grant Gingerich
Claremore, OK, USA
Posted on Monday, July 11, 2022
Position Overview


I am a State Farm Insurance Agent located in Claremore, OK and we are looking for fun, trust-worthy, A+ team members to join our team. We have been in business almost a decade now and have been blessed to be a leader in growth in our market. On the daily, we assist people with basic auto and home insurance to assisting them in planning their financial future, we take a holistic approach to bring a value-added experience with our organization. We are also very active in supporting our local community that supports us. To get a taste of our office, check us out on google or Facebook.

As a leading sales and customer service organization, we understand we have a high bar of excellence that requires hard work, teamwork, and a willingness to learn and develop. In short, we work hard and train hard here. With that comes opportunity for the team member. As a valuable team member, you can expect to work with some great colleagues, in a fun environment, and be blessed with opportunities along the way and at the rate you determine by your effort and results.

Below I have outlined some additional details about the position, perks for working here, and a high-level overview of expectations.


Responsibilities


Put the customers' needs first. Always.
We know experience drives customer retention and new opportunities so everyone is expected to service the customer.
Assist with marketing efforts to grow your personal brand and our brand
Help uncover customer needs and match financial concerns and goals with solutions
Work in a winning, team environment
Be coachable
Bring a positive, growth mindset
Show up on time and ready to work.
We can coach the rest.
As an Agent Team Member, you will receive...


Group Life Insurance Benefits
401K
Salary plus commission/bonus
Health benefits
Paid time off (vacation and personal/sick days)

In 2023, even new team members have had the chance to earn over 4 weeks off in the first year

Valuable experience
Growth potential/Opportunity for advancement within my agency or opportunities to pursue becoming a State Farm Agent
Requirements


Sales experience preferred, but not required
Successful track record of meeting sales goals/quotas preferred
Excellent interpersonal skills
Self-motivated
Dedicated to customer service
Ability to work in a team environment
Ability to make presentations to potential customers
Property and Casualty license (must be able to obtain)
Life and Health license (must be able to obtain)
Must be available to work the following schedule: Monday-Friday, 8am-5pm
If you are motivated to succeed and can see yourself in this role, please complete our application. We will follow up with you on the next steps in the interview process.


This position is with a State Farm independent contractor agent, not with State Farm Insurance Companies. Employees of State Farm agents must be able to successfully complete any applicable licensing requirements and training programs. State Farm agents are independent contractors who hire their own employees. State Farm agents' employees are not employees of State Farm.
Compensation: $40,000.00 - $80,000.00 per year
Are You Driven & Ambitious?
This busy insurance and financial services office has a passion to make a difference in the lives of others and better the community. If you are self-motivated, possess an entrepreneurial spirit and have a desire to win and achieve results, please consider joining our team.
About Our Agency
We help customers with their insurance and financial services needs, including Auto Insurance, Home Insurance, Life Insurance, Retirement Planning, Business Insurance, Health Insurance, and Renters Insurance.
Before becoming a State Farm Agent, I was previously employed as a State Farm Agent Team Member.
Our agency has received awards including: Chairman's Circle, Ambassador Travel, Legion of Honor, and Senior Vice President's Club
Apply now and let us put you on the path to success.
State Farm agents are independent contractors who hire their own employees. State Farm agents' employees are not employees of State Farm. Agents are responsible for and make all employment decisions regarding their employees.