Material Handler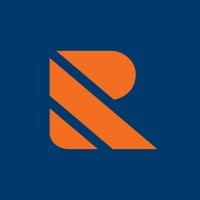 Reading Truck
Product, Operations · Full-time
Claremore, OK, USA
Posted on Friday, April 14, 2023
Position Summary:
The function of the Material Handler is to prepare and process parts through the organization. Material Handlers make sure production areas are fully stocked and have the products prepared and available in order to organize the yard, and fill orders quickly.
We are a leading manufacturer, distributor and fleet sales expert of premium truck bodies with commercial upfit for vocational markets nationwide. We strive for a pioneering attitude and a focused commitment to innovation in all we do.
Position Responsibilities:
· Work within shipping, receiving
· Stocking and/or delivering parts, supplies, products
· Loading/unloading trailers, storing parts in proper locations
· Pulling stock from inventory
· Maintain parts and materials needed to support the line and stock supplies
· Driving and/or staging trucks
· Taping, and sanding on material for paint prep
· Porting vehicles to different locations
· Assist with completed vehicle deliveries to customers locally (if applicable)
· May be required to handle, move, or perform administrative tasks involving Hazardous materials
· Other duties as assigned by management.
Position Qualifications & Requirements:
Education:
· High School diploma or GED;
Experience:
· Level I = 0 to 3 years | Level II = 3-8 years
· Prior experience as a Material Handler, Forklift driver
· Manufacturing industry or background experience preferred
Certification /License:
· Forklift Certification
Skills and Abilities:
· Listening Skills: Material Handlers need to listen to what sort of orders are needed and pick the right materials.
· Basic math and computer skills
· Training is done on the job
· Knowledge of pallet jacks, forklifts and dollies is a plus
Work environment:
· Fast paced manufacturing environment
· Non-controlled temperature environment - frequent work in warehouse, internal and external in all weather elements
· Material handlers routinely pick up and move heavy objects
· Frequent bending, standing, crouching, use of hands & arms
· Must be able to wear required Personal Protective equipment (PPE)
Travel: None
The Reading Group, LLC (TRG) does not discriminate in hiring or employment on the basis of race, color, religion, gender, marital status, sexual orientation, national origin, age, disability, ancestry veteran status or any other status protected by law.
Reading Truck is an equal opportunity employer.