Operations Support Specialist II - New Accounts (ROSS Dept)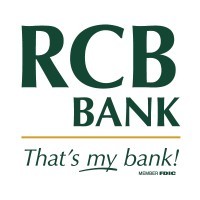 RCB Bank
Customer Service, Operations
Claremore, OK, USA
Posted on Wednesday, September 13, 2023
Claremore - Main, 300 W Patti Page Blvd, Claremore, Oklahoma, United States of America
Req #2848
Tuesday, September 12, 2023
RCB Bank has been a responsible employer since 1936, standing firm on moral and ethical principles as a bank and as an inclusive employer while fulfilling our commitment to excellence. Operating with values such as integrity, respect, sincerity and honor, RCB Bank is an equal opportunity employer, striving to hire diverse employees who meet high standards of character, education and occupational qualifications. RCB Bank is dedicated to building Relationships, contributing to our Communities, and embracing our Boldness!
With over 60 locations, RCB Bank offers a variety of excellent career opportunities in Oklahoma and Kansas. We offer full-time and part-time opportunities along with a comprehensive benefit package (eligibility requirements apply).
Internal Deadline: 09/19/2023

POSITION SUMMARY:
Responsible for developing and maintaining training materials provided to new or existing CSRs. Provide back-up support for Operations Support Specialist I staff on an as needed basis. Training is to be conducted in accordance with bank policies and procedures, regulatory and legal compliance requirements.
ESSENTIAL FUNCTIONS:
Develop and implement new accounts training materials for CSRs and Retail Coordinators with input from the Corporate Retail Coodinator and Operations Support Supervisor.

Provide tranings to newly hired CSRs, mentors and Retail Coodinators.

Provide feedback to Corporate Retail Coordinator, Operations Support Supervisor and trainee's supervisor regarding progress shown by employee during performance as well as any concerns that may exist.

Provide support to the branch CSRs on day-to-day tasks (i.e.phone requests, email requests, workflow and tracker requests) as needed and on higher level tasks (IRAs/Sweeps/Account Analysis/Etc.).

Provide support and assistance to the Operations Support Supervisor as needed; including but not limited to completing various projects. (Procedures/Power Points/Roll Outs/Etc.).

May be required to travel to different locations to assist with training needs (May require overnight travel depending upon the location of the branch or project).
EXPERIENCE REQUIRED:
Minimum of two (2) years of successful experience in the Retail Operations Support I position, supervisory positions, or other equivalent experience.
EDUCATION, CERTIFICATIONS & TRAINING:
High School Diploma or GED
Associates Degree or equivalent experience
JOB SPECIFIC SKILLS & KNOWLEDGE:
Skilled in the job duties, processes and regulatory requirements of the CSR role.

Ability to explain concepts professionally and effectively to others with patience and understanding

Ability to provide feedback with tact and professionalism

Basic clerical and processing skills

Strong Microsoft Office skills, including but not limited to Word, Excel and Power Point

Strong reading, writing and mathematical skills

Ability to communicate clearly and effectively

Ability to manage multiple tasks , projects and deadlines simultaneoulsy

Ability to handle more complicated issues with Branch Retail Coordinators or Branch Presidents
RCB Bank is an EOE. We offer EEO to all persons without regard to race, color, religion, age, marital or veterans' status, sex, national origin, physical or mental disability, or any other legally protected class.
Other details
Job Family

5-Administrative Support Workers

Pay Type

Hourly