Training Development Specialist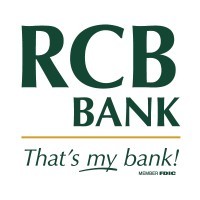 RCB Bank
Operations
Claremore, OK, USA
Posted on Thursday, September 7, 2023
Support Services, 300 W Patti Page Blvd, Claremore, Oklahoma, United States of America
Req #2838
Wednesday, September 6, 2023
RCB Bank has been a responsible employer since 1936, standing firm on moral and ethical principles as a bank and as an inclusive employer while fulfilling our commitment to excellence. Operating with values such as integrity, respect, sincerity and honor, RCB Bank is an equal opportunity employer, striving to hire diverse employees who meet high standards of character, education and occupational qualifications. RCB Bank is dedicated to building Relationships, contributing to our Communities, and embracing our Boldness!
With over 60 locations, RCB Bank offers a variety of excellent career opportunities in Oklahoma and Kansas. We offer full-time and part-time opportunities along with a comprehensive benefit package (eligibility requirements apply).
Internal Deadline: 09/13/2023

POSITION SUMMARY:
Works with Trainer to create content for job related training for both new and existing employees. Specialist will focus on material for in person, recorded, live Webex and learning modules. Development should include an introduction to RCB Bank with a focus on company culture, policies, procedures, and values. Training Development Specialist will also be responsible for defining and applying a metric by which training, and knowledge can be measured.
ESSENTIAL FUNCTIONS:
Work within the Training department to create, maintain and identify training needs of the bank.

Prepare training presentations, identify new and innovative ways to present material, work with business units to identify additional training needs.

Track the progress of trainees through routine tests, observation, and feedback from supervisors; evaluate the effectiveness of the training program through written and or electronic examinations and simulated activities. It is essential that Training Development Specialist recognize trending concerns or issues and work with Operations Support Manager to address them.

Identify a system by which effectiveness of training may be defined and measured, and work within training department to implement.

Collaborate with Operations Support Manager to identify new or modify existing training needs and/or techniques.

Serve as trainer on an as needed basis.
EXPERIENCE REQUIRED:
Minimum of five (5) years of experience in either training or leadership position. Preferred in Teller, Training/Support, or other customer facing position.

Supervisory experience preferred but not required.
EDUCATION, CERTIFICATIONS & TRAINING:
High School Diploma or GED

Associates Degree in related degree field or equivalent experience in banking, training or education
JOB-SPECIFIC SKILLS & KNOWLEDGE:

Skilled in the job duties, processes, and regulatory requirements of the various departments of the bank

Ability to explain concepts professionally and effectively to others with patience and understanding.

Ability to develop complex ideas and processes into writing in a clear, concise, professional, and grammatically correct manner.

Ability to provide feedback with tact and professionalism.

Basic clerical and process skills.

Strong Microsoft office skills, including but not limited to Word, Excel, and PowerPoint.

Strong reading, writing and mathematical skills.

Ability to communicate clearly and effectively.

Ability to manage multiple tasks/projects and deadlines simultaneously.
WORKING CONDITIONS
Individuals in this position must be able to perform essential functions and physical demands within these documented working conditions with or without reasonable accommodation:
This position is in an office environment within a climate-controlled facility. There is frequent use of the telephone, computer and other office equipment associated with this position, as well as a large amount of face-to-face interaction with trainees. Training Development Specialist may be seated or standing for much of the day depending on the type and duration of training. This position also requires occasional travel to accommodate training and collaboration; travel may include overnight stay over multiple days as required by subject matter. Additionally, individuals in this position may be required to lift or move boxes that contain training materials such as paper, binders, etc. not to exceed 50 lbs.
The individual responsible for this role must be able to perform job functions with indirect supervision and work effectively as a member of a team or independently. Must be able to speak clearly and deliver information in a logical and understandable sequence. The individual must be capable of dealing calmly and professionally with diverse personalities of co-workers and staff, while training on and providing the highest levels of customer service. Must be capable of exercising the highest level of discretion on both internal and external confidential matters. This position requires regular and reliable attendance and the ability to work varying hours at various locations.
Nothing in this job description restricts management's right to assign or reassign
duties and responsibilities to this job at any time.
RCB Bank is an EOE. We offer EEO to all persons without regard to race, color, religion, age, marital or veterans' status, sex, national origin, physical or mental disability, or any other legally protected class.
Other details
Job Family

2-Professionals

Pay Type

Salary