Quality Assurance Team Member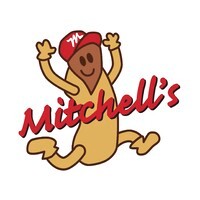 Homeland Baking
Product, Operations, Quality Assurance
Verdigris, OK, USA
Posted on Monday, May 8, 2023
Quality Assurance Team Member
Directly responsible for food safety
Reports to the Director of Administration and Quality
-Understand and enforce HACCP plans and Food Safety and Quality metrics
-Complete all daily tracking and recording information
-Obtain and record an accurate final count of all goods made and finished product wasted throughout the entire production process
-Ensure sanitation is documented and completed by the team
-During Production, track dough weights and communicate with sheeter operator to make necessary adjustments
-Monitor all product coming into the oven room and inform team lead if the number of non-spec units exceeds expectations
During Production and Packaging, function as a "float" to ensure all processes occur within specified ranges
-Assist the Director of Admin and QA as requested with environmental testing quality studies, training the teams, and other duties as assigned.
Qualifications:
-High School Diploma or equivalent
-Background in Food Safety/Quality preferred
-Effectively communicate (written and verbal) in English and Spanish preferred
-Be a team player
-Communicate with staff and managers in a positive manner to solve problems
-Attention to detail; objectively measure and record evidence of quality or quality issues, stand for the entire shift; push/pull objects
-Self-direct to stay on task within the parameters of daily duties
Interested candidates should submit their resume and qualifications to jobs@homelandbaking.com.
Homeland Baking is an equal opportunity employer.