Production Team Member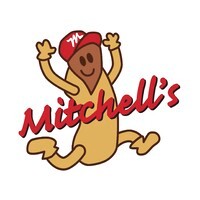 Homeland Baking
Product, Operations · Full-time
Verdigris, OK, USA
13 USD per hour
Posted on Wednesday, July 6, 2022
Production Team Member (Immediately hiring 5-6 new employees)
Starting Pay: $13.00 / hr with no relevant experience. Paid weekly.
Shift Schedules: 6:30 am - 3:30 pm/9 am - 6 pm
Full-Time, 36 - 45 hours/wk
Requires standing and periodic lifting of up to 50 lbs
Primary duties: product assembly and packaging, working with various pieces of equipment, and equipment cleaning
Must be hardworking, honest, and dependable with reliable transportation. This role is a part of a team; applicants must be cooperative and willing to be flexible. No experience is necessary, but relevant experience is preferred. On-the-job training will occur. Serious inquiries only. If interested, please send resumé and references to info@homelandbaking.com.
Homeland Baking is an equal opportunity employer.