Donated Goods/Retail Associate Part time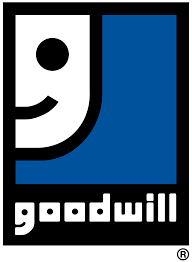 Goodwill Industries
Claremore, OK, USA
Posted on Tuesday, September 12, 2023
Job Summary:
We are seeking a dedicated and customer-oriented individual to join our team as a Part-time Donated Goods/Retail Associate. In this role, you will be responsible for assisting customers, processing donations, and ensuring the overall success of our retail operations.

Qualifications:
- High school diploma or equivalent
- Strong communication and interpersonal skills
- Previous retail or customer service experience preferred
- Ability to work in a fast-paced environment
- Excellent organizational skills and attention to detail

Responsibilities:
- Provide exceptional customer service to all individuals, both in-person and over the phone
- Assist customers in finding and purchasing desired items, providing guidance when needed
- Process and sort donated goods, ensuring items are priced and displayed accurately
- Maintain cleanliness and organization of the sales floor, ensuring items are displayed attractively
- Operate cash register and handle financial transactions accurately and efficiently
- Monitor and replenish inventory as needed, ensuring that items are fully stocked at all times
- Collaborate with team members to achieve sales targets and meet daily operational goals
- Assist with visual merchandising and creating appealing displays to attract customers
- Adhere to company policies and procedures, including safety and security guidelines

Requirements:
- Ability to stand for extended periods and lift up to 50 pounds
- Flexibility to work weekends, evenings, and holidays as required
- Strong multitasking and problem-solving abilities
- Knowledge of retail best practices and customer service principles
- Commitment to providing exceptional service and representing our organization professionally

Join our team as a Part-time Donated Goods/Retail Associate and contribute to our mission of making a positive impact in the community. Apply now to be considered for this exciting opportunity!