Assistant Manager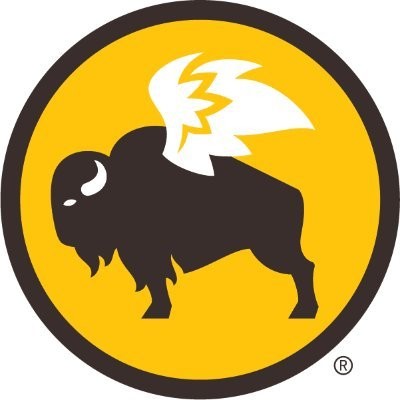 Buffalo Wild Wings
Louisville, KY, USA
Posted on Thursday, May 26, 2022
Buffalo Wild Wings on Westport Rd. in NOW HIRING!!
If you enjoy working in a fun, high-energy environment with a growing company where the game is always on, we invite you to bring your enthusiasm and passion to Buffalo Wild Wings! Come join a team that is all about sports, great food, family and friends!
We are currently seeking Assistant Managers to join our team!
The Assistant Manager provides leadership and assistance to the General Manager to ensure that all team members are guest-focused, team-focused and community-connected. The Assistant Manager will exercise knowledge of restaurant operations, manage staff resources, provide counsel, develop and coach team members as well as help to build sales and profits while maintaining operating standards.
Qualified candidates bring a minimum of 2 years restaurant or retail management experience. Experience managing a restaurant with a full bar is preferred. This role requires the completion of a high school education or equivalent, a valid Class C license to travel between units, a satisfactory background check, periodic travel and the ability to lift 50 pounds regularly.
Knowledge and Skills include but are not limited to:
Candidates must be highly motivated, self-directed and results driven
Adept at basic mathematical computations
Proven track record of successfully managing multiple priorities in a fast paced work environment
Ability to maintain confidential information, as well as adhere to/enforce company policies, programs and compliance
Understanding of specs, cook times, plate presentation, etc.
Excellent verbal communication and interpersonal skills in order to serve BWWs Guests
Strong skills in time management and organization with excellent attention to detail
Ability to take direction and execute team and company objectives
Conflict management skills, analytical skills, and high degree of emotional intelligence in order to anticipate, recognize and solve Guest issues
Ability to maintain a high degree of pace and intensity for an extended period of time
Must be reliable and dependable by being punctual, adhering to a schedule and covering shifts when necessary
Maintain positive working relationships with all Team Members and Managers
What do employees think of working at Buffalo Wild Wings?
"I left a company I had been with for 11 years to join Buffalo Wild Wings, and I do not have a single regret about my decision! In every store I have worked, I could feel the excitement that everyone has for this company, from Management to Team Members to the Guests. With its focus on people, Buffalo Wild Wings will continue to have a very loyal following among their Team Members and Guests for a long time."
- Brian (Minneapolis, MN)
We offer great pay, schedules that fit your life, awesome managers, and other excellent benefits and opportunities. If you've got a flair for fun and are looking for a great team to work with, we want YOU!
Click "APPLY NOW" to submit your application online today.
**Please Note: Buffalo Wild Wings appreciates your interest in joining our team. If you apply for this position and you are not a match at this time, please be assured that we will keep your application on file for consideration as additional opportunities arise. Unfortunately, due to the large volume of applications, a representative from Buffalo Wild Wings will only contact you if they are interested in pursuing you as an applicant. No phone calls, please.
Cleat Inc is an equal opportunity employer.