Cashier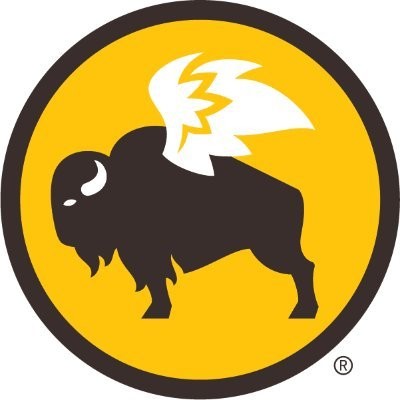 Buffalo Wild Wings
Louisville, KY, USA
Posted on Thursday, May 26, 2022
If you enjoy working in a fun, high-energy environment with a growing company where the game is always on, we invite you to bring your enthusiasm and passion to Buffalo Wild Wings. Join a team that is all about sports, great food, family and friends!
We are currently seeking to join our team!
As a Cashier, your primary purpose is to positively represent the Buffalo Wild Wings Brand as a first point of contact for Guests. This role is responsible for managing all takeout orders, accurately entering orders into the Point of Sale system and collecting payments.
Job responsibilities will also include, but are not limited to:
Provide warm welcome to incoming Guests while ensuring timely seating
Make genuine connections and engage Guests to ensure a personalized dining experience
Follow proper phone etiquette when answering the phones
Bus tables and deliver food to Guests, as well as complete other daily tasks like maintaining a clean, orderly cashier area
Respond to and resolve customer complaints and concerns
Take payments and manage cash drawer
Apply menu knowledge to make knowledgeable suggestions to the Guests
Correctly enter all orders into the POS system, as well as bag and manage takeout orders
Thank Guests as they leave, soliciting feedback about the quality of their service and dining experience
Invite Guests to return to BWW in the future
What do employees think of working at Buffalo Wild Wings?
"I left a company I had been with for 11 years to join Buffalo Wild Wings, and I do not have a single regret about my decision! In every store I have worked, I could feel the excitement that everyone has for this company, from Management to Team Members to the Guests. With its focus on people, Buffalo Wild Wings will continue to have a very loyal following among their Team Members and Guests for a long time."
- Brian (Minneapolis, MN)
We offer great pay, schedules that fit your life, awesome managers, and other excellent benefits and opportunities. If you've got a flair for fun and are looking for a great team to work with, we want YOU!
Click "APPLY NOW" to submit your application online today.
**Please Note: Buffalo Wild Wings appreciates your interest in joining our team. If you apply for this position and you are not a match at this time, please be assured that we will keep your application on file for consideration as additional opportunities arise. Unfortunately, due to the large volume of applications, a representative from Buffalo Wild Wings will only contact you if they are interested in pursuing you as an applicant. No phone calls, please.
Cleat Inc is an equal opportunity employer.