Bartender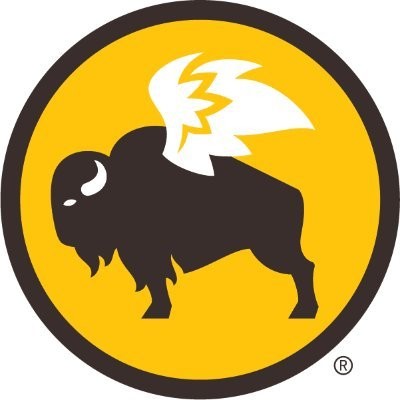 Buffalo Wild Wings
Software Engineering
Louisville, KY, USA
Posted on Thursday, May 26, 2022
If you enjoy working in a fun, high-energy environment with a growing company where the game is always on, we invite you to bring your enthusiasm and passion to Buffalo Wild Wings! Come join a team that is all about sports, great food, family and friends!
We are currently seeking to join our team!
As a Bartender, your primary purpose is to create a unique and personal experience for Buffalo Wild Wings Guests by effectively presenting food and beverage options in an informative, friendly, and enthusiastic manner. This role will focus their attention on Guests in the bar area of the restaurant.
Job responsibilities will also include, but are not limited to:
Make personal connections with Guests to create loyalty through engaging conversations supporting sports, other promotional programs, or unique Guest interests
Check identification to ensure Guests meet minimum age requirements for consumption of alcoholic beverages and comply with RAS procedures as defined by federal and state laws
Prepare alcoholic and non-alcoholic beverages for Guests per BWW's CSP's (Company Standard Procedures) and specifications
Inform Guests of the Beer of the Month and make suggestions upon request
Replace kegs and restock bottles of alcohol when necessary
Monitor and manage bar inventory and cost control measures including tracking waste per company drink specs and CSP's (Company Standard Procedures )
Monitor current levels of inventory including stemware, glassware, garnishes, etc. to ensure proper levels, and prepares, washes, and sterilizes these items to replenish inventory as required
Collect and accurately process guest payments per CSP's ( Company Standard Procedures)
Attempt to limit problems and liability related to customer excessive drinking by taking appropriate precautions RAS (Responsible Alcohol Service)
Take food and beverage orders from serving staff or directly from Guests
Maintain neat and clean bar area
What do employees think of working at Buffalo Wild Wings?
"I left a company I had been with for 11 years to join Buffalo Wild Wings, and I do not have a single regret about my decision! In every store I have worked, I could feel the excitement that everyone has for this company, from Management to Team Members to the Guests. With its focus on people, Buffalo Wild Wings will continue to have a very loyal following among their Team Members and Guests for a long time."
- Brian (Minneapolis, MN)
We offer great pay, schedules that fit your life, awesome managers, and other excellent benefits and opportunities. If you've got a flair for fun and are looking for a great team to work with, we want YOU!
Click "APPLY NOW" to submit your application online today.
Thank you for your interest in becoming a Buffalo Wild Wings team member. We are always looking for great people to join our organization and appreciate you taking the time to complete our application. If there are currently no immediate hiring needs, we will keep your information on file for future opportunities and contact qualified applicants at that time. Again, thank you for your time.
Cleat Inc is an equal opportunity employer.