Shift Leader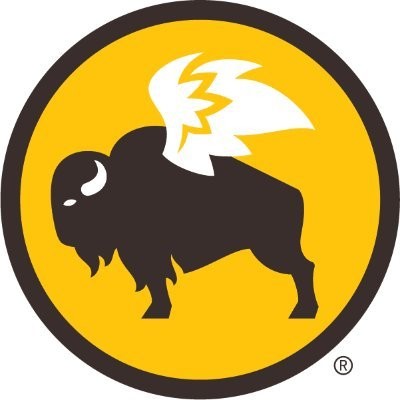 Buffalo Wild Wings
Wallhaven, Akron, OH, USA
Posted on Thursday, May 26, 2022
JOB PURPOSE: The purpose of this position is to provide additional support to the management team and allow for additional coverage during peak periods, or in the absence of a Manager.

CORE JOB FUNCTIONS / RESPONSIBILITIES
Team
Team Relations & HR
Follow appropriate procedures in the event of a Team Member injury
Training & Development
Conduct pre-shift meeting with Team Members
Set shift goals with Team Members
Coach Team Members during the shift to achieved desired goals
Coach Team Members after the shift to review status toward shift goals
Conduct Team Member Quick Screen Interviews (Exposed in MIT, but requires additional practice)
Train Hourly Team Members
Manage Team Member Behaviors Measure in the GEM Report
Conduct disciplinary sessions with hourly team members & document informal discussions- Formal PCR not appropriate (Exposed in MIT, but requires additional practice)
Follow Company Procedures When Team Member Injuries Occur
Able to navigate the Snag-A-Job website and find applicants
Guest
Guest Relations
Figure 8s during peak periods
100% Table Touches
Address Guest complaints on the floor
Follow appropriate procedures in the event of a Guest injury
Marketing – in unit
Set the restaurant "Game Day" atmosphere
Quality Ops
Quality & Standards
Ensure Team Members wear proper uniforms
Ensure Team Members open/close/phase work is complete
Ensure prepped items are made to spec and quantity noted
Receive food orders
Receive liquor orders
Shift Management
Monitors food safety and food quality throughout the shift.
Perform end of night paperwork, in the event of a double close or emergency
Break down cash drawers
Complete all duties associated with "shift change"
Fill out table sections
Conduct Server checkouts
Print Sports Line Up
Place orders in POS system
Complete all morning paperwork
Technology
"86" and "un86" menu items
Ability to use Zhub, CTUIT, InMoment (PGR&GEM), TalentReef (Hiring, Onboarding)
Start-up/shut down terminals
Able to operate all functions of the AV tower
Responsible for maintaining NTN tablets at 100% working order
R&M
Able to change projector bulb
Able to clean projector
Safety and Security
Identify potential safety hazards
Monitor RAS throughout the shift
Properly check an ID
Discontinue service to Guests
Audits tables throughout the shift to monitor rate of consumption
Spends additional time in the bar on closing shifts to interact with Guests
Ensures all "last call" procedures are being followed.
Follow and monitor proper hand washing and glove use procedures
Follow appropriate procedure to prevent robbery
Ensure all vendors and Team Members enter through the front door
Ensure evening trash runs are completed according to CSP
Make all Menu Items to Spec
Follow Company procedures if/when a robbery occurs
Maintain all vending equipment
Sales and Profit
Cost Management
Labor
Monitors labor throughout the shift via labor reports
"Cuts" the floor appropriate
COGS Food
Monitors recipe adherence throughout the shift- coaches as appropriate
Personally able to make all food items to spec with assistance of menu spec training materials.
Monitors shortening management processes
COGS Alcohol
Monitor recipe adherence throughout the shift- coach as appropriate
Monitor bartender pouring practices throughout the shift- coach as appropriate
Personally able to make all drink items to spec with the assistance of drink menu training materials.
Bar Liquor/Beer ordering
Bar Inventory
CVD
Follow appropriate procedures for pullbacks and CVDs
Operations
Ensure fire up/fire down of fryers
Ensure AV fire up is staggered
Know P.O.P. Monthly features
Communication
Document shift highlights in daily log and manager communication board.
Complete a Guest incident/injury report
Complete a Team Member injury report
Leadership Training
Professionalism
ServSafe food certification
ServSafe Alcohol certification or TIPS certified
Communication/ personal impact
Setting goals and action steps
DIRECT RESPONSIBILITY
Able to read staff availability worksheet
Able to set a schedule according to shift pars
Responsible for turning in the FOH schedule to the Hospitality manager in a reasonable amount of time.
The duties of this position may change from time to time. Buffalo Wild Wings reserves the right to add or delete duties and responsibilities at the discretion of Buffalo Wild Wings or its managers. This job description is intended to describe the general level of work being performed. It is not intended to be all-inclusive
Shift Leader candidate must demonstrate these skills prior to promotion.
PHYSICAL DEMANDS
The physical demands for this position are sits, stands, bends, lifts, and moves intermittently during working hours. If asked to perform a task outside of physical capabilities, be sure to notify your General Manager or Human Resources. These physical requirements may be accomplished with or without reasonable accommodations.