Cashier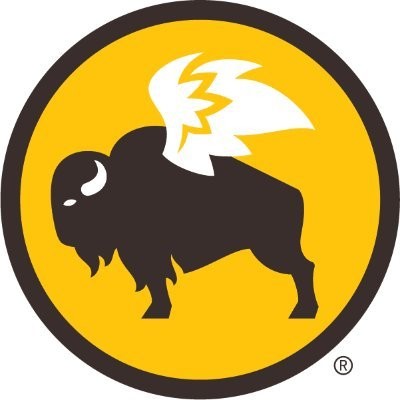 Buffalo Wild Wings
Wallhaven, Akron, OH, USA
Posted on Thursday, May 26, 2022
JOB PURPOSE:
The primary purpose of this position is to positively represent the Buffalo Wild Wings Brand as a first point of contact for Guests. This role is responsible for managing all takeout orders and accurately entering orders into the Point of Sale System and collecting payments.
Cashier/Greeter: Make a great first impression with each Guest. Greet hungry sports fans like they are part of our team. You need to be energetic, friendly, and genuinely interested about what brings Guest through our doors. This position is all about multi-tasking. One minute you'll find the right spot for a Little League team celebrating their latest win, the next minute you're managing takeout orders and helping Guest pay for their orders. You will be "on deck" to help as needed throughout the Guest time with us before they leave you need to invite them back to be part of our team again.
JOB FUNCTIONS / RESPONSIBILITIES:
The cashier/greeter position is a part-time position, averaging 29 hours or less a week. If after a 12 month look back period, you average 30 or more hours per week you will be eligible to participate in company medical benefits. Company expectations of hours for a full-time position is a 36 to 40-hour work week.
Provide friendly welcome to incoming Guests while ensuring timely seating
Participation required for Company's Mystery Shop, GEM and BARS program. Follow company standard for BARS program "Must ID anyone who looks under 40 years of age" Check Guests identification to ensure they meet minimum age requirements for consumption of alcoholic beverages
Follow proper phone etiquette and answer the phones according to Buffalo Wild Wings specifications
Bus tables, deliver food to guests, follow FIFO guidelines, and complete other daily tasks
Respond to customer complaints/concerns and know when to get a manager involved
Make genuine connections/engage our guests so they have a personalized experience
Take payments/handle cash drawer and process credit card transactions
Apply menu knowledge to make genuine suggestions and upsell
Correctly enter takeout orders into Point of Sale system
Bag and manage takeout orders, check for accuracy
Always maintain clean and orderly cashier area and practice proper safety and sanitation
Thank guests as they leave and solicit feedback about the quality of service they experienced, express your hope that they will return to BWWs in the future
Prep and portioning
Help with expo window
Run food
Other duties as assigned by management